How to Avoid Frozen Pipes During Christmas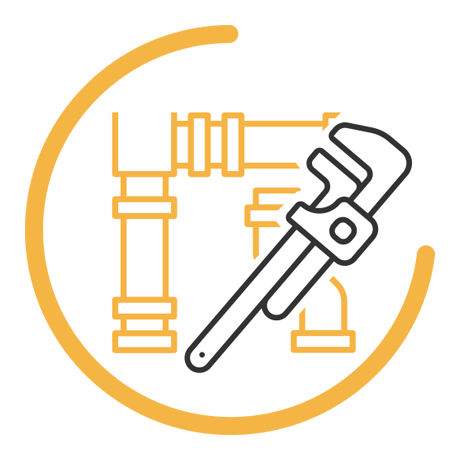 Frozen pipes are one of the biggest problems facing a business owner during the winter months.
There is always a small amount of water sitting in your pipes even when the taps are not running and the water isn't turned on. When the winter elements reach the UK and the temperature drops, the water inside the pipes can freeze, causing some serious disruption to your site. Frozen pipes can lead to no running water and can also burst and cause floods, leading to potentially irreparable damage.
Drain Doctor tell you how to prevent your pipes from freezing during the cold…
Insulate the pipes and water tanks
Insulating the pipes in your site sounds like a skilled and technical task, but it's actually very cheap and easy to do.
You need to wrap your pipes in cold areas with pipe sponge covers, available at most household stores or online shops. You can also cover the water tank with specific water insulation wraps, especially if your tank is in a colder area.
A very small expense to help avoid a potentially very costly expense down the line.
Leave your heating on
A lot of business owners are reluctant to keep the heating on in their facilities due to the costs that it can incur. Obviously, heating systems will be used more through the winter months and a benefit of that is the decreased risk of a frozen pipe.
Advice suggests that you should set your thermostat at around 12-15C while you're away from the property, as it keeps the house warm enough to avoid internal pipes from freezing up.
Run your taps
This is another tip that does sound non-cost-effective but goes a long way to increasing the sustainability of your pipes. Turning your taps on and off regularly makes it harder for water to freeze and it will be running through the system much more frequently.
If you don't use much water from the tap, even just allowing it to trickle out while not in use helps as any water passing through is very beneficial. It is worth warning to keep an eye on your water meter, if you use one, to ensure you don't go over your usage.