How Your Restaurant Can Avoid Christmas Dinner Disaster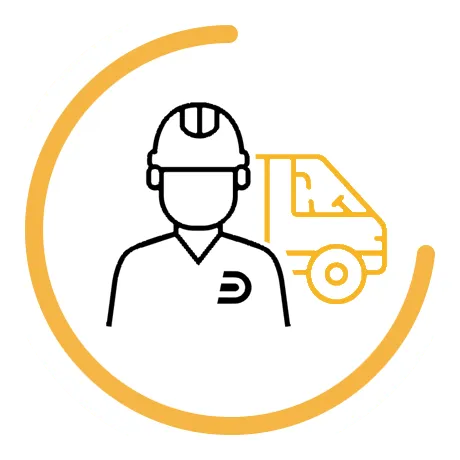 Drain Doctor understand that plenty of businesses keep their doors open on Christmas Day, in the same way that our engineers are on call to ensure you don't experience a holiday horror.
While preparing the best possible roast dinner for your customers and guests is of paramount importance on December 25th, ensuring you have disposed of all the food waste correctly is just as important.
Don't let Boxing Day be ruined by a blocked sink and drain, followed by a phone call to your local Drain Doctor engineers.
Here are a few helpful Christmas Day reminders from Drain Doctor to prevent festive frustration:
Put all food waste in a dedicated bin
This may sound obvious, and it is, but at Drain Doctor we want to ensure that all leftover food is disposed of correctly. Chucking any leftover food into the bin is essential and make sure you avoid any food waste going down the sink!
Some foods will continue to absorb liquid even after being cooked. After a while, they turn into a stodgy, sticky mess that is hard particularly to break down. This ultimately leads to blocked drains and cause an array of future plumbing problems.
Remove Grease, Oils and Fats (FOG) from all cooking equipment
We are all guilty of washing down oil left in the pan or pot down the sink after cooking, however, greases, oils and fats from cooking can quickly cause all sorts of issues. Solidified fats can clog pipes and damage not just your plumbing, but also sewage treatment plants. Similarly, if the fats and oils make it to the rivers and oceans, they can interfere with plants, fish and other waterside wildlife.
What are other alternatives for disposing of grease, oils and fats?
Surprisingly, oils and fats can be added to compost, however, excess grease and fat can attract the attention of local wildlife. The best solution for old oils and fats is to recycle them. Your local recycling centres can actually turn these liquids into biofuel so keep an old jar or tin can by your sink and top it up after each meal to start creating your own biofuel.
Call the experts
This third point is the most important of them all. If you do find yourselves with a holiday headache, don't try and be a hero. Contact your local Drain Doctor and a 24-hour emergency plumber will be able to get out and offer a solution.
Click here to book a local Drain Doctor engineer.