Is Your Home's Plumbing Ready For The Winter?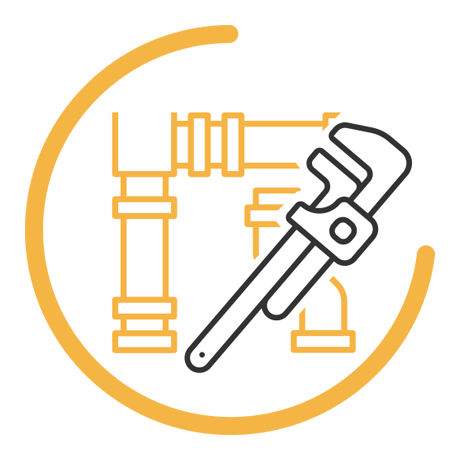 With winter fast approaching, prevention is key when protecting your home's plumbing from the cold weather. The last thing any homeowner needs is an another rising bill in this current financial climate. It is therefore wise to be prepared and have a qualified plumber carry out thorough inspections and advise on any actions that need to be taken.
You can avoid spending more money later and being without heat in the dead of winter by being proactive and servicing your plumbing solutions before they break down. At Drain Doctor, we have made a list of some top winter plumbing tips & prompts to help you avoid these unwelcome and annoying situations.
Is Your Boiler Serviced?
One of the most important aspects of a home; you should start with checking your boiler service history. One of our qualified engineers will be able to inspect and access your boiler to ensure it's functioning correctly. Getting one step ahead this winter and servicing your boiler before it breaks down will ensure a warm winter in your home.
Are Your Pipes Insulated?
No matter how obvious it sounds, temperatures drop considerably in the winter, and as mercury struggles to rise, water inside your pipework can easily freeze. This freezing can burst pipework and lead to massive home floods and untold amounts of damage to your furniture and the foundation of your property.
To try and limit the possibility of this happening, it is a sensible idea to get your pipes a jacket of foam insulation. Insulation can often be installed by a homeowner, however our professional plumbers can supply the correct standard of insulation and install to pipes in hard-to-reach places. We can even re-route pipes in exposed areas to ensure full protection this winter.
Avoid Clogs at All Costs!
Clogged drains are a common feature of most homes in the winter. Coupled with all the leaves and debris building up in the cold weather, it is vital you ensure your drains and gutters are running efficiently both inside and outside.
If your gutters begin to collect too much debris when the temperature drops, ice can begin to form and this can lead to damage and even breakages of the guttering itself. The last thing any homeowner needs is overspill of a gutter that causes damp and drainage problems.
Turn Off Water If You're Leaving Home
Always remember to properly turn off the water in your home and drain the system before leaving in the winter. Plumbing systems that are not being used or drained run the risk of freezing, which can lead to pipes bursting and a range of problems. If you feel confident with your plumbing systems, you can carry this out yourself, or ask our experienced plumbers to help ensure no water is wasted and frozen in your pipes this winter.
Contact Drain Doctor For Plumbing This Winter
If you need help preparing your plumbing solutions for the winter, its important to use a fully qualified plumber. At Drain Doctor you can trust our professional team to complete pre-winter checks as well as carry out any plumbing work you may feel your home needs.
We want to help you avoid unnecessary bills this winter, so contact our local team of plumbers on call 24/7 for any advice and winter checks.