Risks of a Clogged Gutter – Should You Act Now?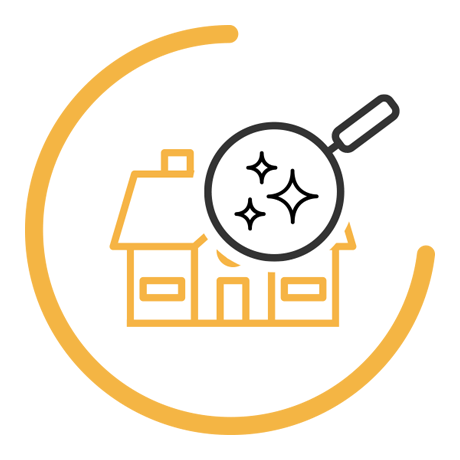 Blocked gutters are a common problem, but as it's not an easy issue to identify without getting out the ladder, it tends to be something home or business owners largely ignore. After a relatively dry summer and autumn, you've probably not spent much time worrying about the state of the your gutters, but now is the perfect time to make sure they're in excellent working order before potentially expensive problems can occur.
The autumn leaf fall is the one time of the year when your gutters can all too easily become clogged with leaves, dirt and other debris. When the inevitable heavy rain or snowfall comes, it makes it impossible for water to drain away, potentially causing a number of serious problems that can be expensive to solve.
Common problems caused by blocked gutters
Kept in good working order, your guttering will keep your home warm, dry and damage free. However, neglect this simple but vital piece of equipment and the result could be anything from mold and bacteria all the way up to structural and foundation issues.
Gutters are installed to carry water off your roof to a designated drainage area on your property. Clogged gutters can rot fascia boards and make it easier for water to enter the property and cause damage to ceilings, windows, woodwork and walls.
Overflow caused by blocked gutters can include:
1. Damp
2. Mold and bacteria
3. Leaks
4. Damage to walls, ceilings and insulation
5. Foundation damage
6. Wood rot
Many of these are serious problems which can impact the structural integrity of your home and in the worst case, potentially cause thousands of pounds worth of damage.
Winter's already started to bite
It probably won't have escaped you that the mercury has fallen and winter is well and truly here. As well as the record rainfall and flooding which has become all too familiar in recent years, gutters also have to deal with freezing temperatures. This can create ice dams, which occur when ice and water is trapped in your eaves. If your gutters are blocked when the ice melts, it can leak into the interior of your roof and rot and damage your roof decking.
This is one of the more serious problems associated with a blocked gutter because once water is in your roof decking, it can then make its way into the interior of your home. The damage this can cause ranges from damaged wood floors and carpets to water stains. Mold and mildew can also form which is difficult to remove and can adversely affect your health.
So what can you do?
Given the extensive and expensive damage blocked gutters can cause, in this case, prevention is certainly better than the cure. Rather than waiting for something to go wrong, having your gutters professionally cleared will make sure you're not left with a hefty bill.
As part of our guttering clearing service, we use a vacuum to remove any unwanted debris or blockages which makes the whole process quick, painless and cost-effective. We can also provide you with video footage of the clearance so you can see exactly what we've done.
Our specialist equipment allows us to clear gutters up to three storeys high, so we can reach some of the highest and hardest to access areas of residential and commercial properties. The result is peace of mind for you and a winter free from worry.
Book your guttering clearing service
Want to get your residential or commercial guttering ship-shape before winter really bites? We offer emergency and planned maintenance gutter clearing services in East Anglia to identify and fix problems immediately. Get in touch with your local engineer today.