Toilet Keep Getting Blocked? Find Out How to Spot Problems Early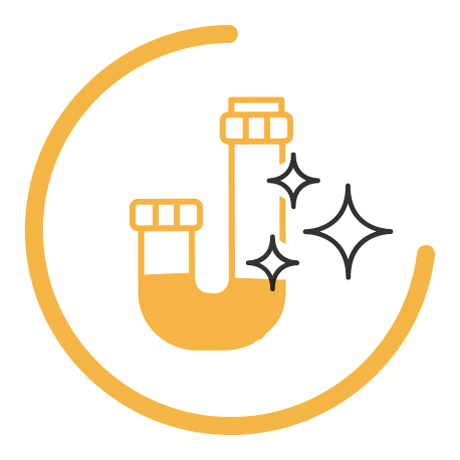 Blocked toilets are common at home and in the workplace. Our plumbing tips can help you identify the early signs of a blocked toilet and can offer preventative measures that can reduce the occurrence of the problem before you need to call a 24-hour emergency plumber.
What Are the Signs of a Blocked Toilet?
When there is a potential blockage, your toilet will start to show signs as the blockage begins to develop. These are the first signs to look out for:
Water draining slowly after flushing
Rising water levels in the toilet bowl
Gurgling sounds
Lingering unpleasant smells
These are the first signs of a potential blockage in the system.
Knowing what these signs are can help you identify the type of problem and the potential solutions to fix and prevent it from happening again. However, there are more urgent signs that require attention sooner, these are:
Overflowing water from the toilet bowl
An overflowing Gully Trap (A waste catcher located outside your building)
Obviously, water anywhere outside of the piping can cause major damage to your property, which is why it is important to contact a 24-hour plumber to fix the toilet as soon as possible.
Need an Emergency Plumber? Call Drain Doctor
If you have an emergency, whether it is a burst pipe, a blocked toilet, or problems with the shutoff valve, no job is too big or too small for a Drain Doctor professional plumber. Give us a call to arrange a toilet unblocking service.
How Do You Prevent a Blocked Toilet?
Depending on the type and severity of blockages you get, there are ways to help prevent issues from happening in the future.
What Are the Types of Toilet Blockages?
There are many issues that relate to the toilet, but the three types of common toilet blockage issues are:
Water draining slowly – This means a partial blockage is forming that isn't big enough to block the toilet completely.
The bowl remaining empty or almost empty – This indicates that there is a problem with air circulation in the waste pipes.
The water level rises and does not fall – This happens when a complete blockage appears that water cannot pass through.
What Is the Best Way to Unclog a Toilet?
It is best to act fast when you notice any signs of a blocked toilet. With simple problems, you can use easy methods like a plunger, or toilet auger, but with a more serious problem, an expert may be required.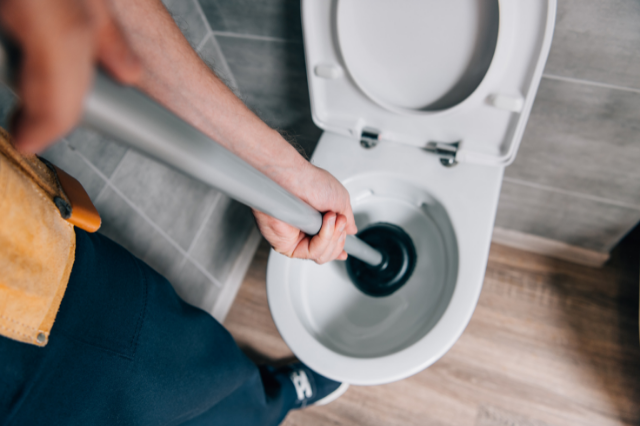 Will a Blocked Toilet Clear Itself?
It is possible. Most blockages are made up of water-soluble materials, which over time can dissolve in water. Though if the problem persists, it would be best to consult an expert.
How Do You Unblock a Toilet Without a Plunger?
If you do not have access to a plunger or other drain devices, then there are simple ways to solve a blockage using household items listed below.
Empty the toilet as much as you can and use up to half a cup of washing up liquid to coat the waste pipe. After a few minutes use luke warm water to add pressure to the bowl. This should clear any partial blockages.
However, severe blockages and problems that persist may require a plumbing expert from Drain Doctor. They can help diagnose and fix the problem while minimising any damage to your home.
WARNING - If your toilet connects to a cesspit or Septic Tank, call a professional to empty a full tank and to avoid damaging the system.
How to Prevent Blockages
Plumbing problems happen, but with some simple blocked toilet solutions, you can reduce the occurrence of problems in your home or workplace bathroom.
The most common causes of blockages are excess toilet paper, waste products, wet wipes, lime scale build-up and other small items like children's toys, deodorant blocks, bottles, and sanitary products.
It is important to keep items like this away from the toilet where possible and prevent flushing any sanitary products and wipes, which will likely cause blockages over time.
It is also good to keep the lime scale at bay by regularly cleaning the bowl and surrounding area with the correct products.
Find an Emergency Plumber Now
Put your postcode into our 'Find your local engineer box'

Complete the contact form and someone will give you a call.
Drain Doctor provides 24-hour service 365 days a year. We are here whenever you need us, even on bank holidays, weekends and late nights.